My recent adventure was a road trip to Winchester, MA for the opening of 13th Annual Juried Show at Griffin Museum of Photography. The trip was exceptional fun because good friend Amy Stein was on the wheels, not mention I had chance to see Amy in action which was mind-blowing exciting.

The opening was quite successful, it started with artist's talk by Amy Stein, David Wolf, Nicholas Fedak II and myself. The curator/jury Brian Clamp of Clampart was also at the opening. If you are in Boston area, please don't miss the show.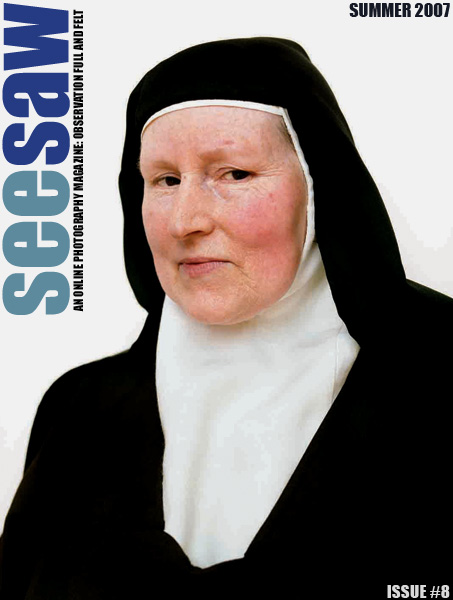 Also don't miss is the new issue of Seesaw Magazine. The Issue 8 features my portrait work from Almost Naked series and also work by Jackie Nickerson, Hank Willis Thomas, Daniel Gustav Cramer, Roger Ballen, Nicky Bird, Kerim Ayac and an interview with Roger Ballen.