If you ask me, which past era of China I would like to live in, I would say my first choice is Tang Dynasty and second choice is 1920s - 1940s of Shanghai. Both eras are mysterious, glamorous, and full of colorful stories.

Zhang Xuan. Tang Dynasty.

I only studied Tang Dynasty from the Tang paintings, which women are plump and sassy, men are heroic and smart. But it is much easier for me to imagine myself live in the 1930s of Shanghai. I have seen pictures of my mother's mom dressed in fur and silk Qi Pao hand-painted with orchards. I once lived with a friend who residents in a French style apartment building that built in 1930s, as I was watching the movie Red Rose, White Rose a few nights ago, I actually start to smell the face powder and hair oil.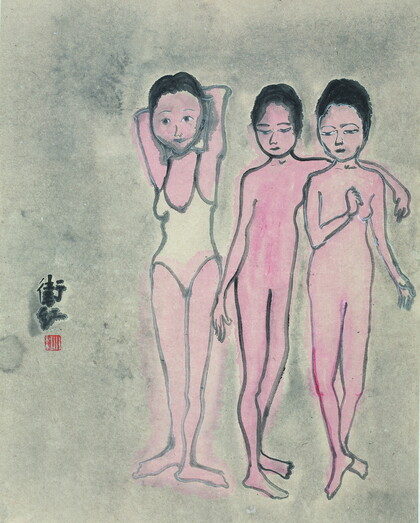 ©Jin Weihong

©Liu Jianhua

The image of Shanghai women of the 1930s is iconic in many art form. Many Chinese contemporary artists have used this subject as their inspiration, so do many filmmakers. Center Stage, Shanghai Triad, Temptress Moon are some of the most well known films about Shanghai in 1920s – 1940s. So not so surprise, Academy Award winning film director Ang Lee's next film is also about Shanghai in that era. It is very hard to get the story line from watching the trailer (of course); I have heard the rumor that the film maybe rated NC-17, not unusual for a director who made Brokenback Mountain. I just can't wait to see the film.